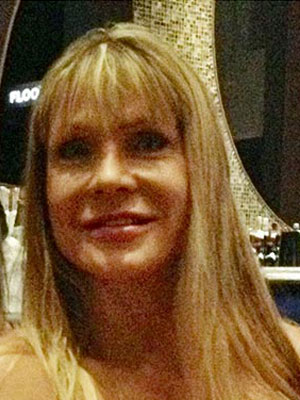 When people think of back surgery they cannot help but also think of the imminent risk of serious side effects or even paralysis. Back surgery does not have to be a frightful journey toward the downward spiral of slow physical deterioration. Getting a correct and comprehensive diagnosis as well as finding a knowledgeable, experienced and highly skilled surgeon, such as Dr. Amir Vokshoor, is the key to excellent results.
My name is Valerie Crowley. I am 46 years old…chronologically; physically and psychologically I feel much younger. I say that with a smile! In fact, as I write this, I am reflecting on where I was six months ago when I could hardly move because of my back pain. And now, as I write this, I have to inhale deeply and fill my lungs with air in order to fight back the tears of joy that I feel to be free again. Free of pain! Free to do the things I love! I feel so blessed and thankful to have my life back again. Dr. Vokshoor, I cannot thank you enough.
I have always and am still a very busy and active person. My early career began in the Army Special Forces where my back injury initially occurred. I was involved in a parachuting accident that herniated my disk at the L3-L4 level. The birth and rearing of my twin daughters also took a toll on my back over the years. I had intermittent back pain throughout my 30s that I managed with weight training, yoga and rolfing. I am a certified body work therapist specializing in structural integration and myofascial work. I was my best client and worked on myself often to manage my pain. Currently, I work as a registered nurse, but until my surgery by Dr. Vokshoor, I suffered terribly from the physical demands of my profession. Along with my professional life, I lead a very active personal life. My free time is consumed with sports and travel. I enjoy just about anything to do with water. Swimming, windsurfing, waterskiing, diving and sailboat racing are some of my passions. The ocean is my favorite playground. I have competed in many triathlons and I love running most of all. I am the person who looks forward to winters and heavy snow storms to ski both downhill and cross country. I also enjoy motivating, entertaining and training others. I have achieved this through teaching group fitness classes encompassing spinning, kick-boxing, boot-camp and body sculpting for over 20 years.
My injury in the military caused my initial back problems, but things really took a turn for the worse in June of 2012. I was waterskiing and herniated my disk further at the L3-L4 level to the degree where I was completely disabled. I could no longer bend or walk more than 20 feet before my back would go into spasms, paralyzing me in my steps. Sitting more than 20 minutes at a time was very painful. If I sat more than two hours, I had difficulty getting up. Over the course of one year, I changed completely as a person; I became someone I didn't wish to be. My free time became filled with chiropractic and physical therapy appointments, and soon I began searching for a surgeon, surrendering to the reality that I was going to need back surgery.
My world shrank as the pain took over my life and devoured me as a person. The only activities I could do for physical enjoyment were riding my mountain bike and my road bike, as well as swimming. My pain was the first thing I thought of in the morning and the last thing I felt at night. I struggled with everything I did. I became tired and irritable. I was unpleasant to be around. I could no longer stand to be around myself and knew I had to get some help, but I was terrified to undergo back surgery. One of my specialties in nursing is in the operating room, but I never thought that I would be the person on the table. They say people in the medical field make the worst patients, and that ignorance is bliss. In my case, this statement is true! I was not optimistic that I would walk away from back surgery a better person.
Finally, after a bicycle accident in March of 2013, which required downtime from work, I decided to undergo back surgery. I interviewed several surgeons, but it was not until I met Dr. Vokshoor that I felt hopeful for a good outcome. Dr. Vokshoor was knowledgeable about my spinal degeneration and stenosis and very confident that he could successfully fix my back. Finally, I met someone who reassured me that my recovery time would be minimal and my pain would be relieved allowing for a good quality of life. I am so grateful for the hard work and dedication that Dr. Vokshoor has devoted to becoming the competent, knowledgeable and highly skilled surgeon he is today. I have my life back.
Today, six months after my surgery, I am working full-time in a very demanding cardiac critical care unit as well as per diem in a private surgery center. I have also resumed doing bodywork and spending time enjoying the last six months with my daughters prior to their departure to college. I am running, skiing and slowly returning to everything I used to enjoy.
I am still amazed at my quick recovery, which was the direct result of Dr. Vokshoor's minimally-invasive surgical approach. Down time was minimal. I spent a little over 24 hours in patient after surgery. My third day post operative, I went for a mile walk. Recovery was easy and I returned to a modified job position within three weeks, and I was back in the ICU in four months.
St. John's Hospital was an exemplary place for my surgery. The hospital setting was both modern and clean and my room was quiet and comfortable. The nursing staff were professional, competent and exceptionally attentive. Physical therapy was successfully effective. They had me up and walking within six hours after surgery.
Dr. Vokshoor delivered every outcome he expected prior to surgery. The time frame he established for my recovery was accurate as well. I am so grateful to Dr. Vokshoor for his help. I no longer have to modify my life or give up doing the things I love to do. I found an exceptional and stellar surgeon that gave me back my life.
Thank you Dr. Vokshoor. You are the Best!